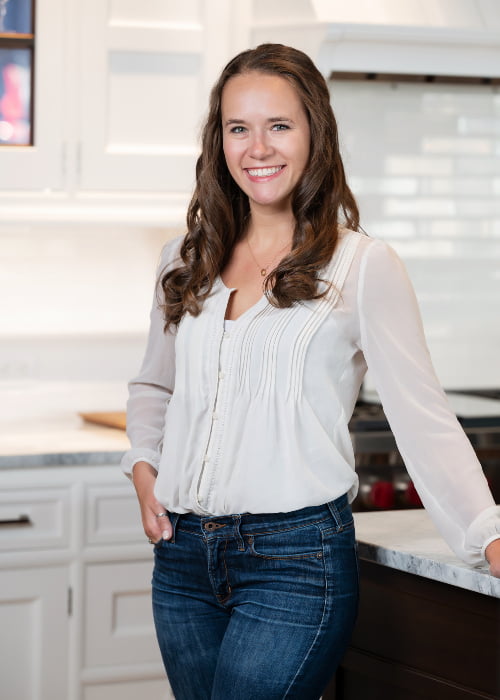 From running our Marketing department to managing our sales process and company IT infrastructure, Katie plays a significant role in what happens behind the scenes to keep our company running smoothly. Constantly on the move with new projects, events or requests, Katie is passionate about providing the highest quality work to her teammates and to the marketplace, ensuring that the quality of what our clients see online or in various other marketing formats, reflects the quality of the work our design and installation teams craft every day!
Do her a favor and go follow our social media accounts!
The most important element of a new space is that it gives your the literal and figurative space to express who you are while supporting the lifestyle you want to live. In designing that room or area, it is essential to work with individuals who you trust and who listen to you well, so that they fully understand your functional and aesthetic needs. The design of a space should excite the homeowner, it should make you want to spend more time in that room and it should provide innovative solutions for any challenges you might have faced in the past, such as lack of storage, room configuration, or lack of inspiration. In addition to the above, find pieces, whether it's a fun tile design or a unique decor piece, that make you smile. You should love being in your space.
Outside of work, Katie enjoys painting, learning new languages, and exploring the world around her. The more of the world's unique cultures and landscapes that she can take in and experience throughout her lifetime, the happier she will be!