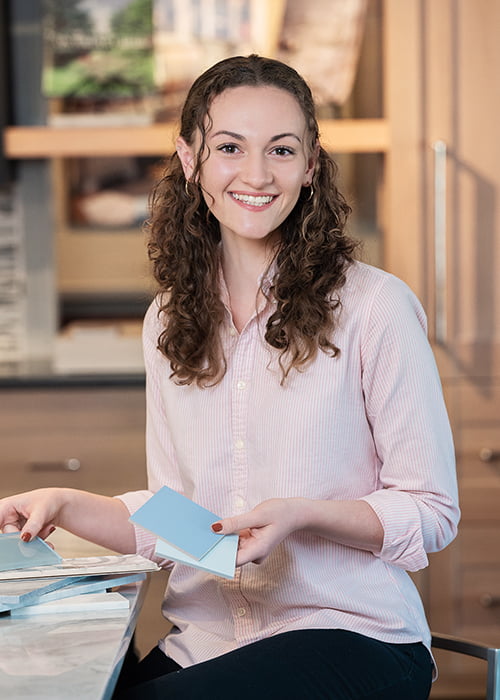 After having worked at a planning and interior design firm, Emma decided to pursue her passion for kitchen and bath design by joining the Sunnyfields team as a Design Associate. Her schooling at the Interior Design Insitute and Harford Community College in combination with her interior design experience make her a strong team member. Emma spends her time working with our designers and clients to develop projects, bolster designs and facilitate project selections.
I've always had a love for transforming spaces to make them beautiful. Growing up, I would always observe houses and immediately be thinking how I could improve each space. It has always been a natural thing for me to do so to be able to make a career out of something that comes naturally to me is truly such a pleasure.
I love having the opportunity to really get to know a client, to understand who they are, how they live and their vision is for their space. My job and what I enjoy doing is to making that vision come to life, so being able to work together to create a beautiful and functional design is an enjoyable process. Seeing a client's satisfaction is my satisfaction.