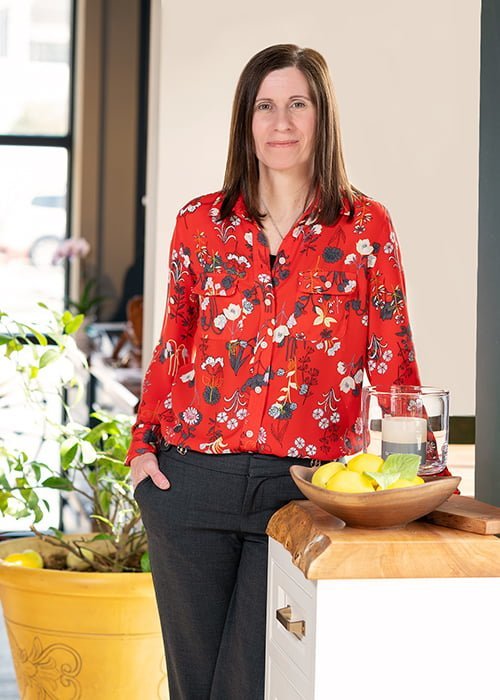 Jenni joined the Sunnyfields team with a background in general management of a major home furnishings retailer. After a year spent as the Sunnyfields' Showroom Manager, alongside diligently studying for her AKBD Kitchen and Bath Designer Certification through the NKBD, Jenni was promoted to Designer. Over her years of working with us, Jenni brings incredible organizational skills and a flair for design and details. Her unique personality is evident in every design, as she crafts something one-of-a-kind for each client!
A home renovation is so exciting, but it can also be daunting at the same time. I believe that as a homeowner if you begin the process without a realistic mindset, you're setting yourself up for more stress than necessary. For a successful renovation, there will be highs and lows, things will happen that will be out of your control and you will need to make a few quick decisions. Keep the big picture in mind, make a budget and stick with it, stay true to your vision, don't be afraid to speak your mind and plan, plan, plan. A successful renovation is hard work and needs to be a team effort from the beginning, but it will pay off in the end.
Renovating and remodeling a space is exciting, hopeful, and fun, all at the same time. I love to take an existing space and re-invent new and improved ways to use that space, ways which can be both functional and beautiful. The planning stage is, for me, the most exciting part of a renovation because it's really where all the details come into play, where the entire vision is shaped, allowing you to really start to imagine what the space will be when it's done.