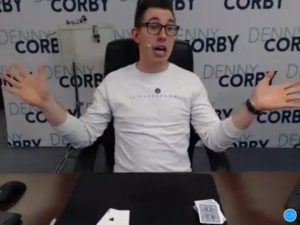 Creativity is the key to designing and building kitchens and baths at Sunnyfields.  But, the creativity doesn't stop there!
Sunnyfields along with parent company, Delbert Adams Construction Group decided they needed to bring a little laughter and sunshine to their employee and client base.  So after a little research, enter Denny Corby.
Denny is a world-traveled magician whose travel to gigs stopped abruptly in mid- March.  Denny had to get creative not only to keep his business alive and thriving but also to keep his talent sharp and to give him an outlet for his endless energy. Denny is a PRO.  He is funny, clever and performs some of the best sleights of hand around.
An online magical virtual happy hour was organized and promoted through Sunnyfields and Delbert Adams Construction Group for clients, family, employees, and Denny was the 1-hour entertainment. Denny made the show interactive and tailored to the audience.  The 3 cameras he used ensured that nothing was up his sleeve or in the least bit sketchy.  It was VERY well attended, with over 200 people mesmerized and engaged with Denny.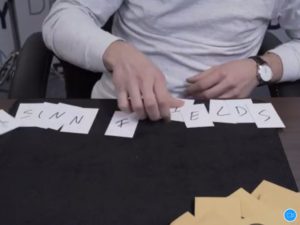 The comments rolled in during the show and are still rolling in.
"Thanks for making us laugh," "Denny was amazing," "Thanks for providing this family fun activity during this unusual time," "How in the world did he do that?", were a few of the comments.
While the whole world is wondering what's happening, we spent an hour on Saturday night wondering how in the world Denny performed his tricks.  A break from reality, a smile and a good hearty belly laugh with 200 + folks we know and love. What better way to spend an hour on a Saturday night?