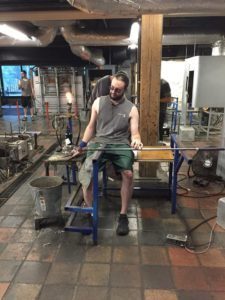 We are very proud of the artists we feature at Sunnyfields. We are thrilled to have been featured in Baltimore Fishbowl for our unique collection of decor pieces.
"From functional glassware, like decanters, pitchers and glasses, to sophisticated vases and – a Sunnyfields favorite – pretty glass evergreen trees that make fabulous holiday gifts, Pearce's work, and that of the artisans who work under his name, is breathtaking.
In addition to the Simon Pearce glassware, Sunnyfields has recently begun offering a line of wooden goods, designed by Pearce's son Andrew. Including live edge bowls, cutting boards and servers, all made of black walnut or cherry, the wood line is earthy and gorgeous. The pieces are also engravable."
You can read the full article on the Baltimore Fishbowl website.