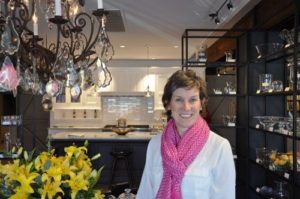 "For years, Sunnyfields on Falls Road has been a go-to spot for elegant and classic gifts and home accessories. Over the past couple years, the company has undergone a significant transition, with new ownership, a renovated building and a brand new focus.
'We realized there was a need in the area for a home center – real estate, millwork, design/build, landscape architecture, cabinetry. A one-stop shop if you're renovating or working on a home; a true synergy of services.' said Gina Adams."
We are so thrilled to be featured in this wonderful magazine! You can read the rest of the story here.