Given all of what is happening in the world,  going out is far less desirable now. Zoom calls are helping, but we are still in need of socialization and small intimate gatherings.   We have determined that our homes are the best place for this, and have created spaces inside and outside the home to enjoy our time together.  While we utilize our space, we look for ways to improve it and make it our haven. At Sunnyfields, we have made it our job to create the space of your dreams, bringing every detail of your vision to life. Below are a few of the wine rooms/cabinets that we've built where clients store and ultimately enjoy their nectar!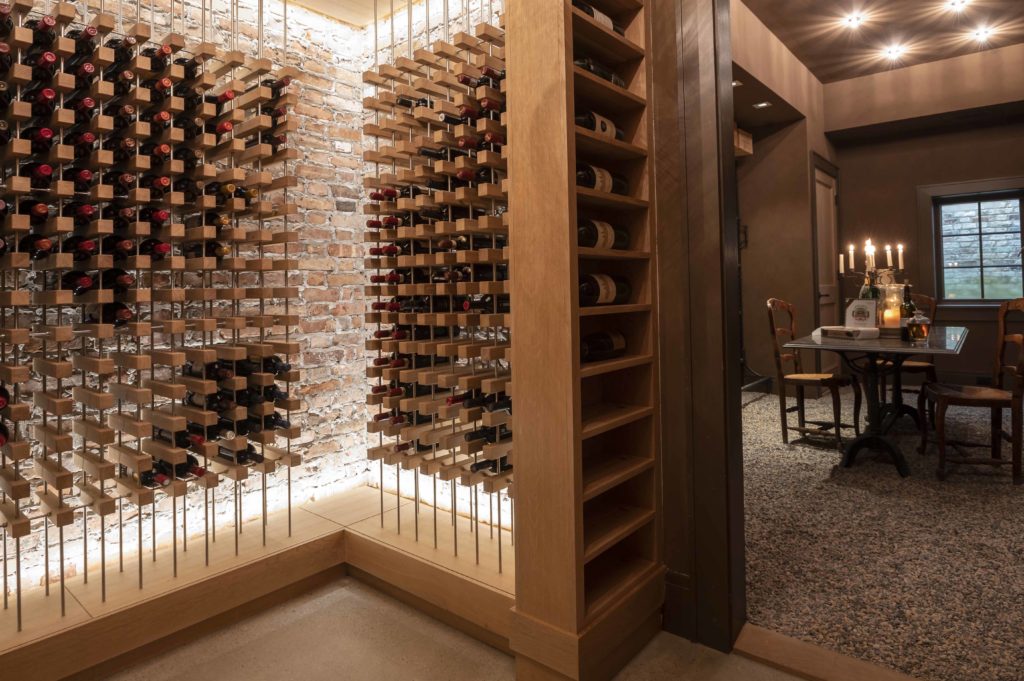 Sunnyfields Cabinetry Designs Stunning & Intricate Custom Storage Spaces
At Sunnyfields, we are all about elegance and luxury. We understand that your home is way more than just a place to lay down your head at night, it should be a place in which you feel joy, comfort and contentment each and every day. In turn, we have made it our mission to create unique and innovative spaces that exceed your vision, creating one-of-a-kind spaces for yourself, your family and your friends to enjoy. With the help of our construction team over at Delbert Adams Construction Group, we have been able to design and implement some of the most extravagant and elegant wine rooms that Baltimore has seen. Check out this stunning wine room from a recent remodel our team completed. With crisp, modern wine storage design nestled within natural brick wall, our clients have a space that they will be able to enjoy for decades to come. We even incorporated custom lighting for easy access to their favorite wines.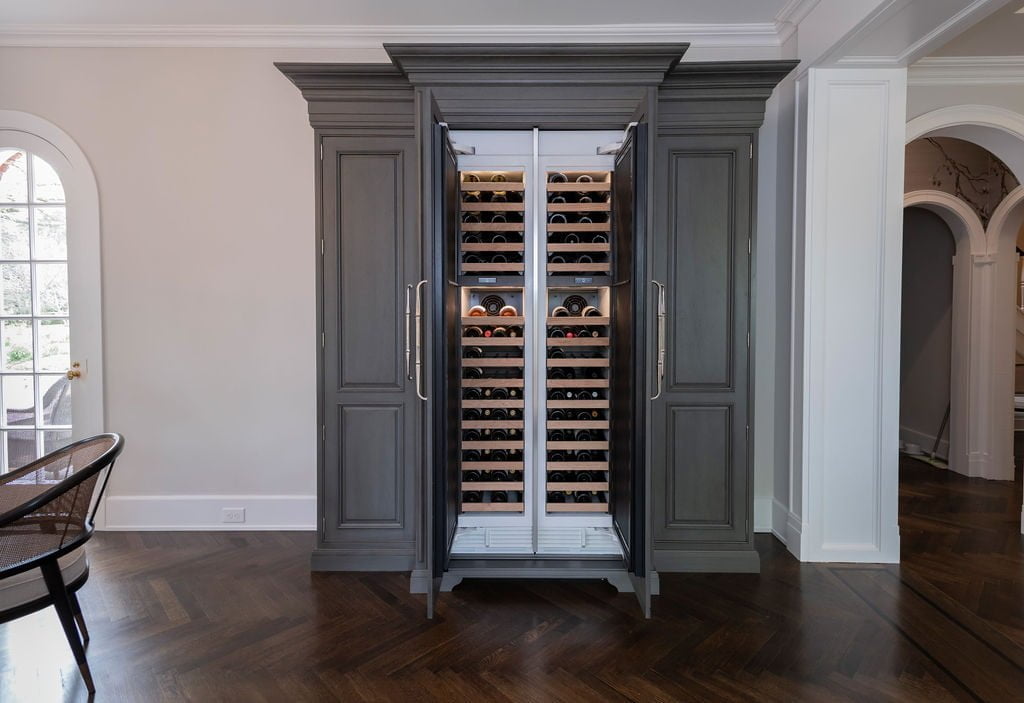 Custom Luxury Cabinetry Can Come in All Sizes
No matter the scale of your project, Sunnyfields Cabinetry is here to help you create a magical space. We use strategic design in each of our custom cabinetry projects to ensure that our cabinetry flows perfectly with your home. Whether you are looking for a complete home remodel, or just to spruce up an outdated space in your home, our team is here to guide you. With more than two decades of experience in home construction, custom remodeling and historic preservation, we have an unparalleled dedication to detail in every project do. Check out this beautiful custom wine cabinet! Located in the homeowner's dining room, this custom cabinet is the perfect addition. The deep gray cabinets pair perfectly with the muted gold hardware, and provide contract amidst the light walls and ample natural lighting this room provides.
Let Sunnyfields Help Craft the Space of Your Dreams
Based in Baltimore, Maryland, Sunnyfields Cabinetry provides state-of-the-art custom cabinetry options for an incredible home. During these times especially, many of us remain at home, unable to socialize as much as we were previously able to. We know that this can be difficult, which is why we have worked to incorporate unique spaces for entertaining into many of our projects, including custom wine cabinets, built-in wine fridges, and complete wine cellars. To learn more about how Sunnyfields and Delbert Adams Construction Group can assist you in your next home remodel project, contact our team today.