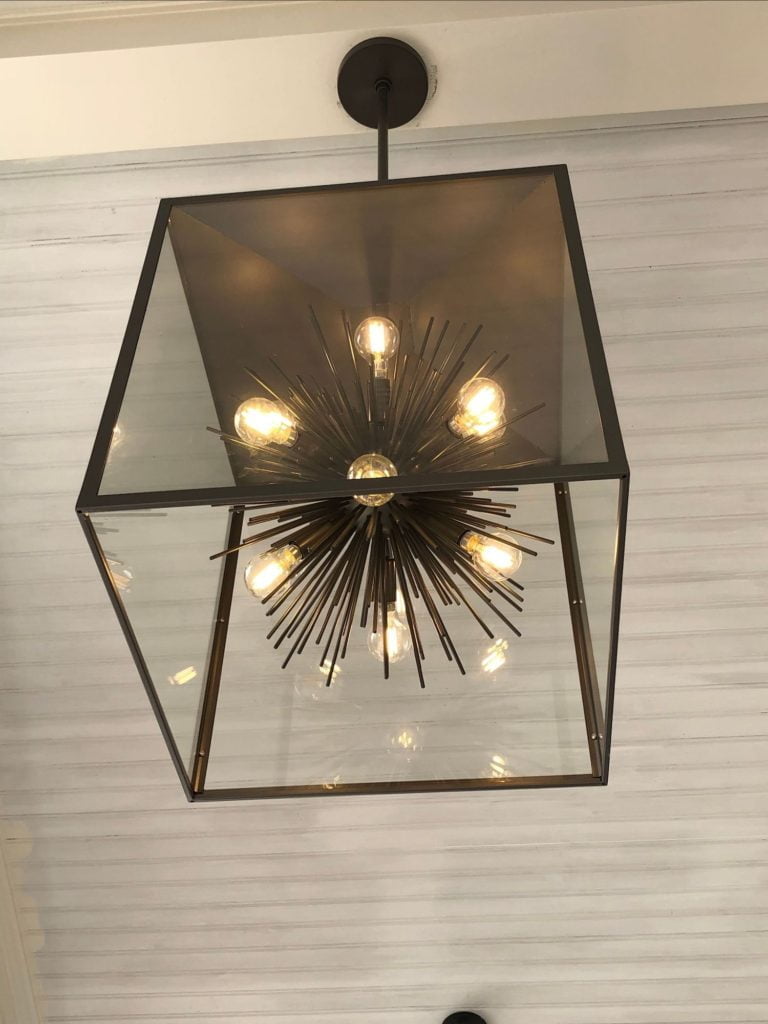 So many things are important when building or remodeling a home, and planning for the proper lighting is key to a successful finished product. Each type of lighting, no matter how simple or intricate, plays a role in bringing your space together. Regardless of your style, the possibilities for lighting choices are endless, ensuring that your space flows perfectly. Here, the luxury custom cabinetry designers at Sunnyfields Cabinetry showcase some stunning an intricate light fixtures installed in our recent home renovations.
Beautiful Lighting Can Tie a Room Together
When remodeling a space, it is easy to become fixated on larger areas of a renovation, such as tile color or cabinetry. After you work with the Sunnyfields and DACG design teams to figure out the general design of your remodel, it is important not to overlook smaller finishing touches. Proper lighting can often be put on the back-burner, but that doesn't mean it has to be! A large, intricate light fixture like this one can become the focal point of a space, becoming the center of attention for daily life and entertaining. Additionally, lighting can also play a great role in showcasing the colors or other unique areas of your space. You can invest in recessed lighting in your kitchen to draw attention to your custom backsplash, or install an elegant chandelier in your formal dining room for dinner parties.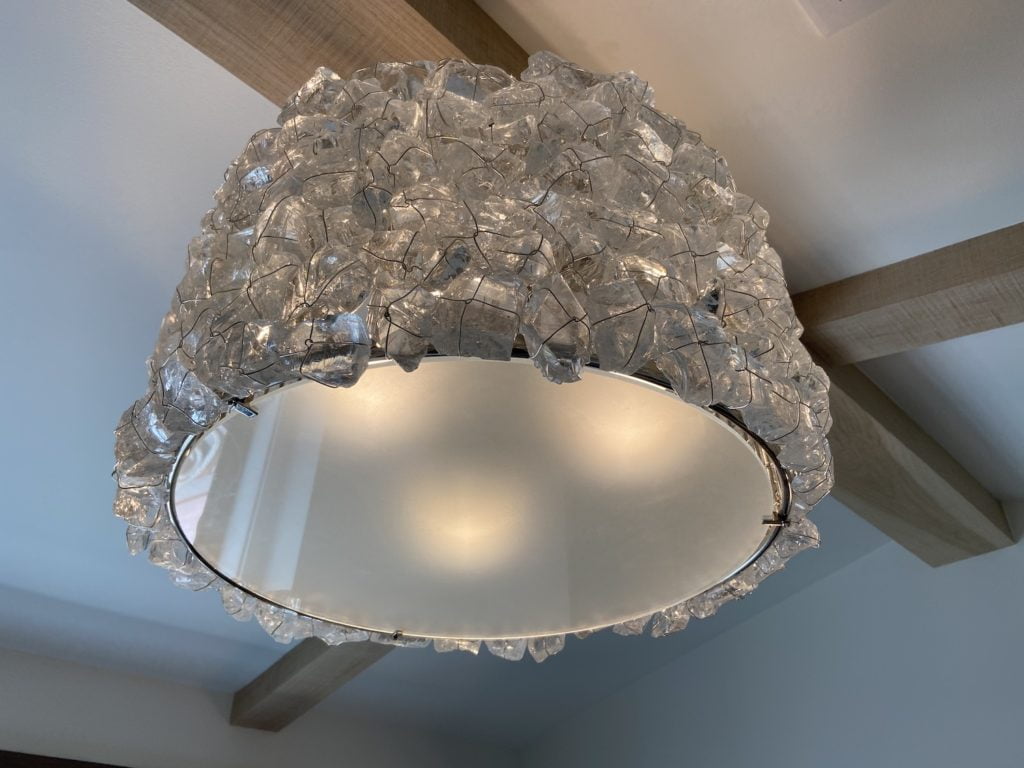 Start Your Remodeling Journey With the Help of Sunnyfields Cabinetry
At Sunnyfields, our design and construction teams focus on designing a home unlike any other. From custom kitchen and bathroom remodels, to full home design through our team at Delbert Adams Construction Group, we guide you through every step of the process to construct your dream home. At Sunnyfields, we exemplify what it means to make a house a home, using our knowledge, experience and passion for luxury home design to bring your vision to life. It is our job to create a place that you absolutely adore, and that will surely be the envy of friends and neighbors. When remodeling your home, it is fine to start small. Our teams have experience working on projects of many sizes, and can help you craft designs and install updated fixtures in any room of your home. Check out these stunning light fixtures installed in recent home remodels by Sunnyfields and DACG, and be sure to contact our team today to start your next design project.