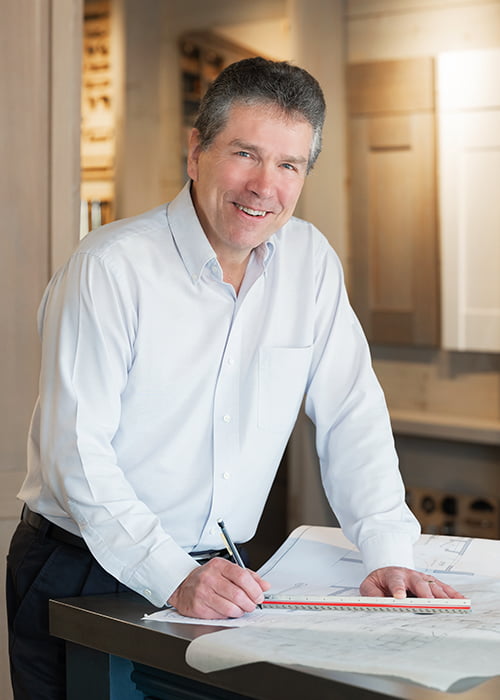 Project Manager, Architecture
Mark has a long history working in architecture, both at a previous firm and running his own firm for over twelve years. His varied experience with institutional, commercial, and residential renovations and new construction provides the expertise essential to the success of our design-build projects.
Mark works on larger-scale projects, alongside our designers to craft comprehensive, and technically developed architectural designs. This development of clear, concise documentation sets the plate for efficient and accurate construction from contract inception through project execution.
My greatest joy in designing a new project is guiding a client through the creative process, helping them develop their ideas to ultimately realize the space that they've always envisioned. My goal is not to lead the customer to a design that I prefer; rather it is to infuse good design concepts and blend them seamlessly into a space that my client will truly enjoy.
When not working, I enjoy outdoor activities and anything on two wheels. The joy of being surrounded by nature while mountain biking or riding through sweeping turns on a motorcycle is truly food for the soul. If it is too cold for two wheels, I enjoy skiing and snowboarding with my family and the joy of cozy winter's fireplace.