So much work goes into a remodel with Sunnyfields. Our team works with you to ensure that every detail is discussed to make your vision come to life!
The Design-Build method is a single-source solution for the entire creative and functional development of construction projects. With this approach, aesthetic objectives are considered simultaneously with those of budget and timeline in a fluid, real-time dialogue from inception through completion.
Success with the Design-Build process is found through the communication of ideas between the owner, the designer, and the construction team.
The project comes to life through a six-step process. Take a look below to learn more or contact us to get started.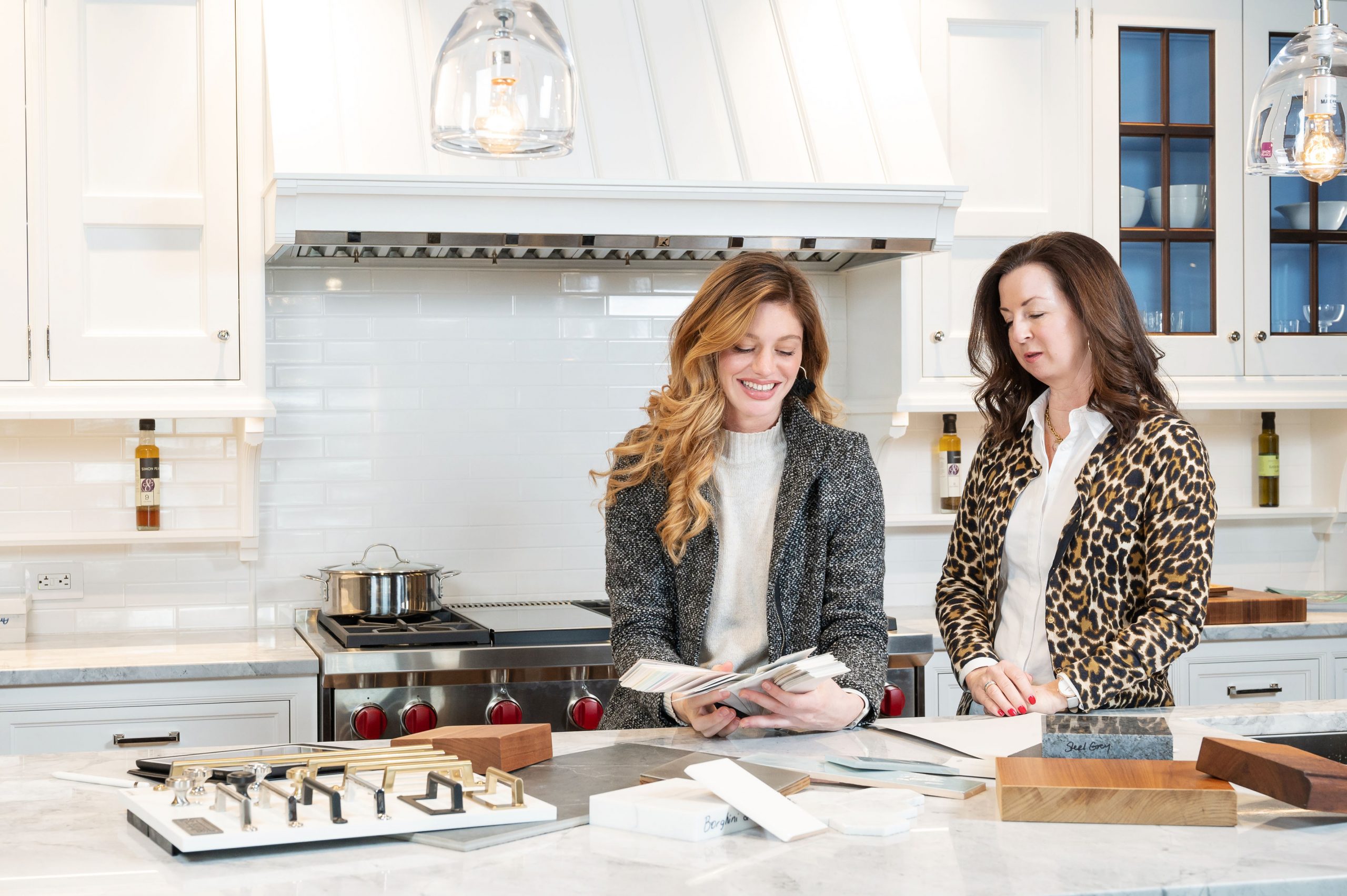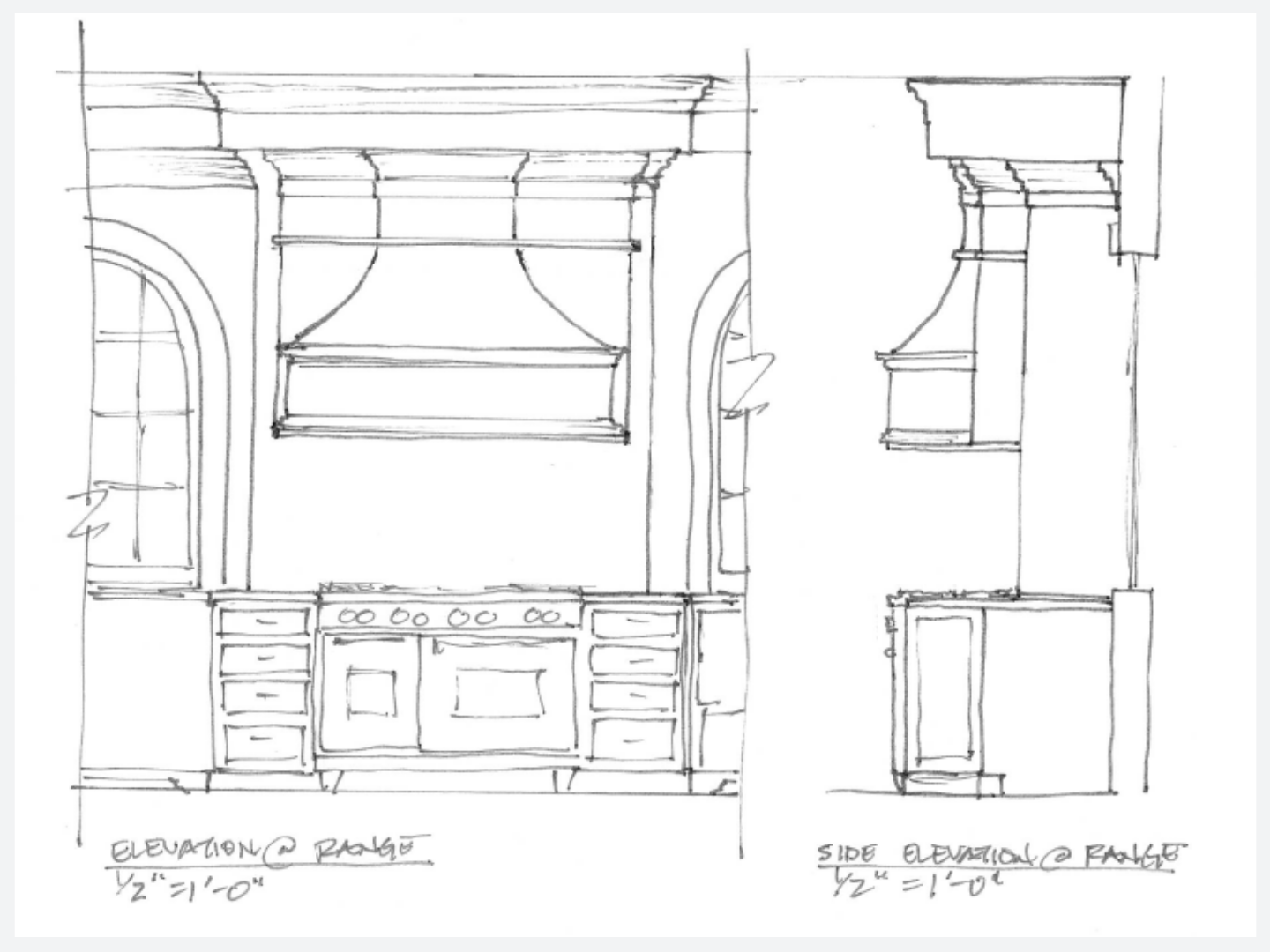 STage 1: Consultation & Preliminary Designs
We will begin by discussing your objectives, meeting your project development team, reviewing preliminary designs, and confirming site information.
Conversation:
The Design-Build process is initiated through a conversation between you and your designer. In this meeting, you will review your wishes and objectives for the project to establish a shared understanding of the vision for your space.  You will also discuss topics such as the impact of this project on your lifestyle, your level of investment for the project, any long-term goals or projects for the space, and your aesthetic preferences.
Preliminary Schematic Designs:
Using information from the initial conversation, your designer will craft preliminary schematic designs, elevations, and floor plans for your space. Throughout the Schematic Design process, you will engage in detailed discussions with your designer, discussions furnished by your project drawings, and navigate through decisions impacting not only the concept plan but details that will come to define the unique character of your project when it is built. In addition to the designs, you will also receive a high-level budgetary range. Full project pricing will be given in the following stage as more details are solidified.
STAGE 2: Development Designs, Schedule & Pricing
In this phase, you will work with our team to complete any outstanding design enhancements, develop and review your project's scope and pricing, discuss material allowances, and set the construction schedule.
You can expect to receive the following:
Scope of Work: This is a detailed written description, complimentary to the drawings, defining the approach to construction, important materials, and specifications.
Project Pricing: This is a detailed cost analysis of the project, tailored to the design and scope developed throughout the previous step.
A Material Allowance Worksheet: This document contains a suggested pricing range for materials and finishes that have yet to be determined. This is a living document that is updated with new information as materials are selected.
Construction Schedule: Once your project's scope and pricing have been determined, you will receive a detailed schedule of the construction timeline, major project milestones, and projected duration. This is a living document that you and your project manager will review each week to ensure that all deadlines and milestones are being met.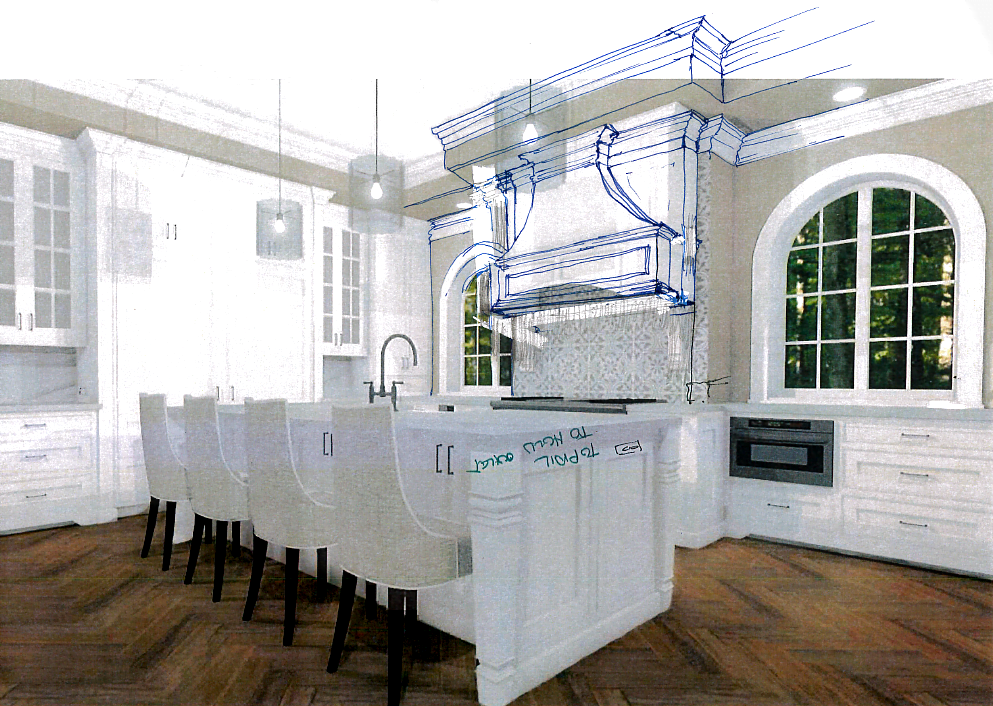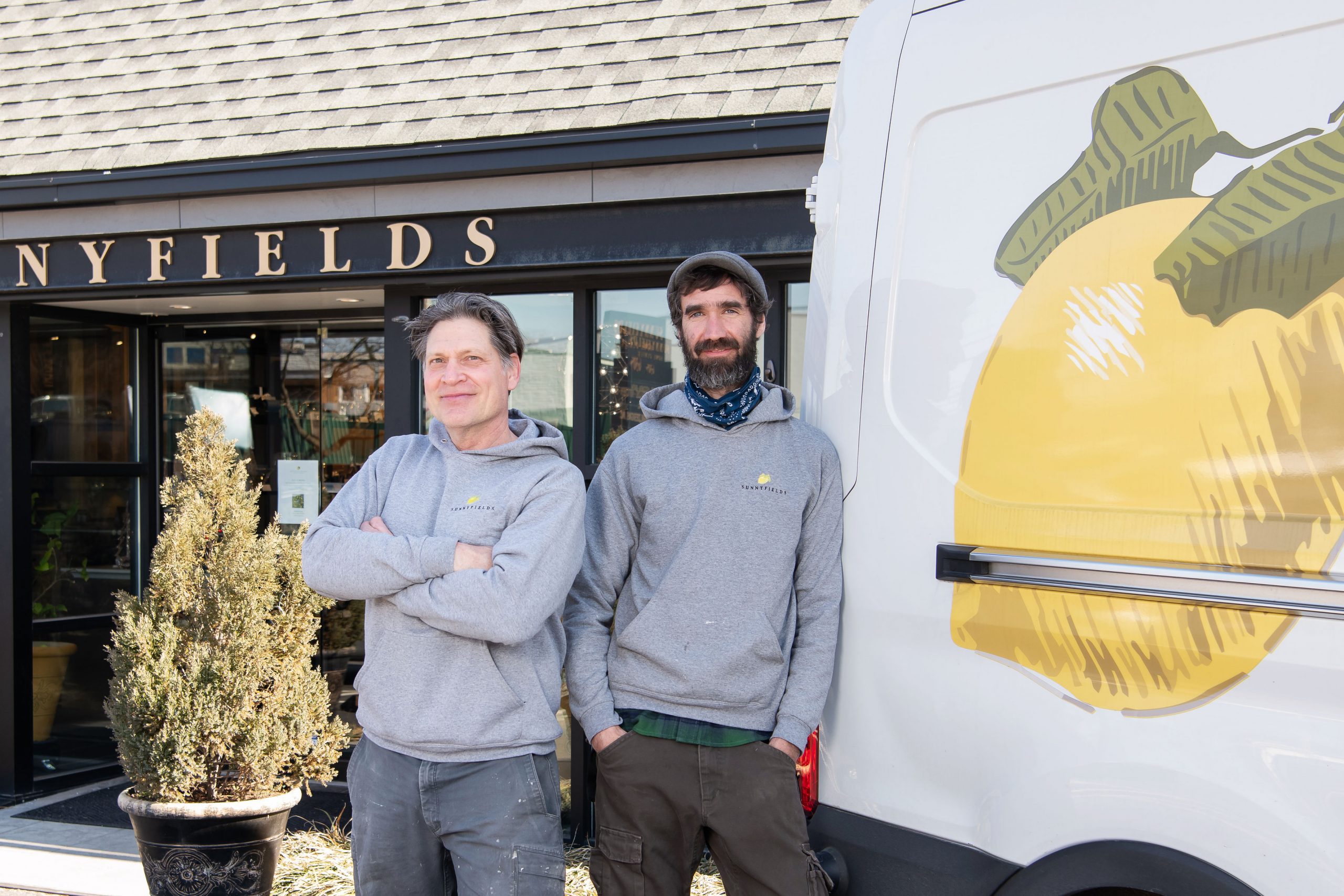 Once designs, scope and pricing are finalized, and a contract has been executed, we move into preconstruction. This phase consists of materials selection schedules, permit application, purchasing, and meeting your construction team, including your project manager and/or site supervisor.
You will receive and/or review:
Materials Selection & Schedule: This schedule outlines the order of your selections of certain materials and finishes to optimize the overall design. Selecting each finish prior to the start of construction is crucial to smooth and efficient work once we start.
Permits & Purchasing Information: We will handle filing for any required permits, place material orders, and finalize the team of trade specialists, coordinated with our detailed project schedule for the construction of your project.
Stage 4: Commence Construction
Once permits have been approved, a solid schedule is in place and all documentation approved, we begin contracted construction.
First, your job site will be mobilized. Temporary services and protections of the existing structure are installed and your construction and subcontractor teams are scheduled to be on-site!
We'll also meet with you to discuss the good neighbor policies that you can expect from our team. Our "Good Neighbor Policies" mean that we do our best to:
maintain an impeccably neat and organized job site.
be courteous and respectful of your space and privacy
create an atmosphere driven by safe actions and interactions
utilize security methods to ensure that the property is protected from any potential issues
In addition to the policies that support your project, we also reach out to surrounding neighbors, prior to construction starting, to let them know about the project and provide contact information for your site supervisor in case they have any questions or issues. Then, on an ongoing basis, you'll meet with your project team for project check-in meetings. In those meetings, you will discuss:
Project updates & decisions that need to be made
Updates to the project schedule, allowances, and selection worksheets
You can always expect to receive well-documented meeting minutes and information requested of you after your meeting has wrapped up.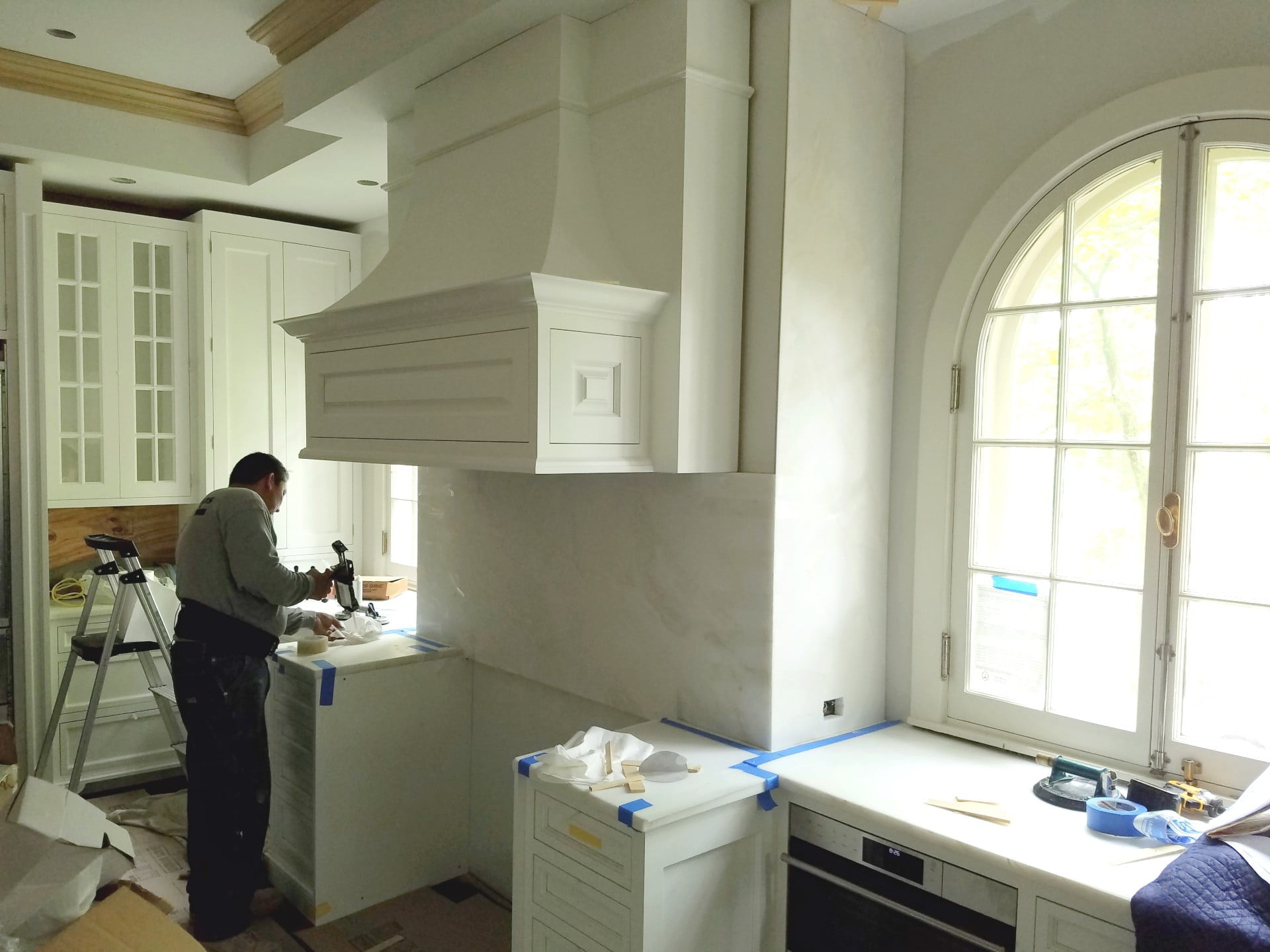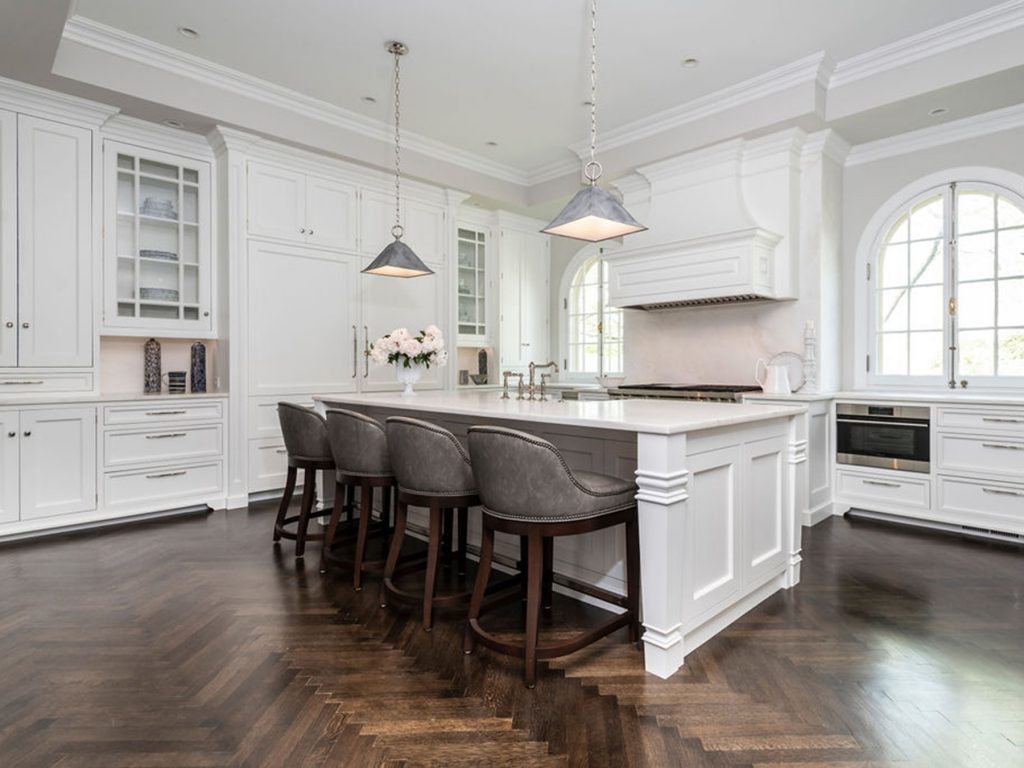 STAGE 5: COmpletion & beyond
Once your project has finished, your team will meet with you to conduct a final walkthrough to review the completed work and discuss any outstanding projects. In that meeting, you will receive a project manual. This manual contains all critical project information including:
Final selection list including future service schedule
Product warranty information and manuals
Use and care information for various materials used.
Contact information for service providers
After your final completion, you will have the opportunity to meet your maintenance team. Our sister company, Gold Seal Services' team is ready to keep the new space in mint condition with:
Carefully coordinated planned maintenance
Uniquely responsive repair & emergency services
Intentionally designed home improvement
The team is equipped to handle all types of maintenance and repairs including but not limited to, carpentry, cabinetry, roofing, gutters, painting, windows, HVAC, plumbing, tile, electric, hardware, drywall, plaster, siding, and more!